Our Colchester Motorcycle Training Centre is near the town centre at the Colchester Army Reserve Centre. The site includes a large, safe and DVSA-approved training area for CBT courses as well as Module 1 and 2 practical training.
Courses
Easily accessible by both train and bus, Phoenix Motorbike Training Colchester benefits from all the necessary facilities – classrooms, toilets, free parking and free tea and coffee. All levels of motorcycle training are conducted at Colchester, from CBT right through to Advanced Rider courses. Phoenix's Motorcycle Training Centre Colchester caters for students and riders in Colchester, Chelmsford, Sudbury, Ipswich and surrounding areas.
The centre is open 7-days a week with new motorcycles and mopeds used for all courses. 50cc scooters, 125cc Yamahas and 600cc bikes are used to teach you to ride safely rather than simply be able to pass your test. Courses are tailored to individual's needs and all safety equipment – helmets, jackets, and gloves are included in your course cost.
Team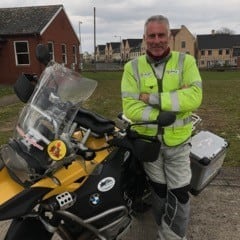 Peter Rutter
Chief Instructor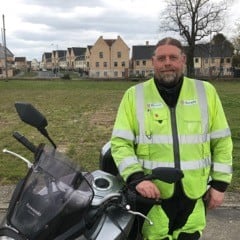 Scott Patterson
Motorcycle Instructor